As leaders we are accustomed to investing in accountants, lawyers, auditors, team development, systems, software, and so many other things.
However, leaders often neglect investing in themselves. People often join the staff of churches and businesses because they want to be a part of the organization but they often leave not because of the organization but because of the leadership. Leaders are constantly giving out to those who they lead but are often not receiving that level of investment into themselves. Leadership can become quite lonely as they are almost exclusively concentrated on those that they lead. An investment in your own leadership pays back dividends and refreshes you for the job at hand.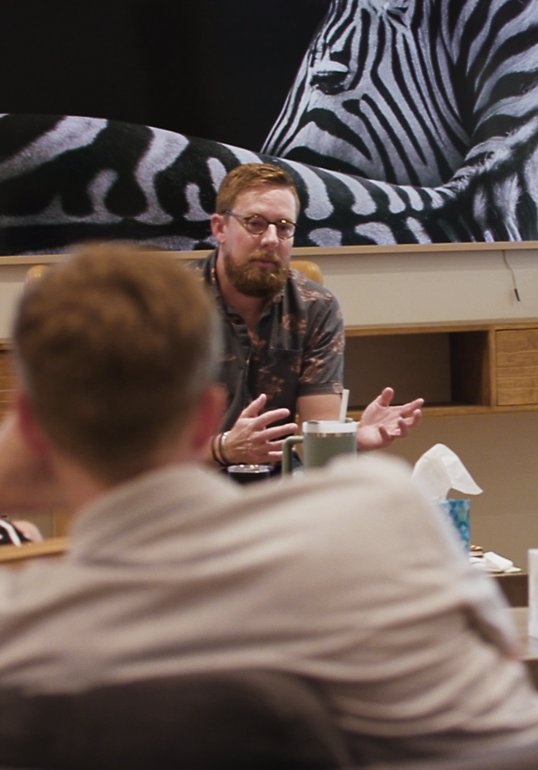 Every organization needs people in order to function.
Every organization that has people as a part of it, must also have leaders. Every athlete, artist, engineer, lawyer, medical professional, accountant, and software developer spends time and resources on growing their skills and getting certified in their craft. Unfortunately, leaders often neglect to commit their time and resources in growing in their leadership skills. Poor leadership can lead to high turnover rates, low morale and decreased productivity. Tov Co. helps leaders invest in their abilities as a leader and grow in their capacity to lead others to great outcomes.
Get Started
Testimonials
With more than 20 years of ministry experience, Josh has a heart for people and a desire to inspire others to grow deeper in their personal relationship with the Lord and to walk in health. He's been where you are, and he's walked in your shoes.God created Josh to do this, and I'm so proud of him and the way he's navigated the experiences he's faced in life. He has so much wisdom, and I'm honored and privileged to recommend him to you.
– Robert Morris,
Senior Pastor of Gateway Church and Bestselling Author
"Vulnerability-based trust is the key to a healthy and high performing staff. Josh is THE BEST at helping develop your team so that they feel safe facing conflict and taking risks instead of running away from it. Partnering with Tov Co. will be one of the best investments your organization will ever make!"
– Amy Ford,
Founder + CEO, Embrace Grace